Humanae, A Chromatic Inventory of Complexions
As digital colorists, the primary target of our attention is often skin tone or the faithful photographic reproduction of someone's complexion. And as storytellers with motion pictures as our medium, we're really in the business of portraiture. With the exception of establishing shots and inserts, the vast majority of movies and television shows likely use 99% of their runtime to feature people talking. If we're in the motion picture business then we effectively use someone's likeness to communicate an intention; be it for commercial purposes, artistic satisfaction, or any number of other aims. We're in the skin tone business.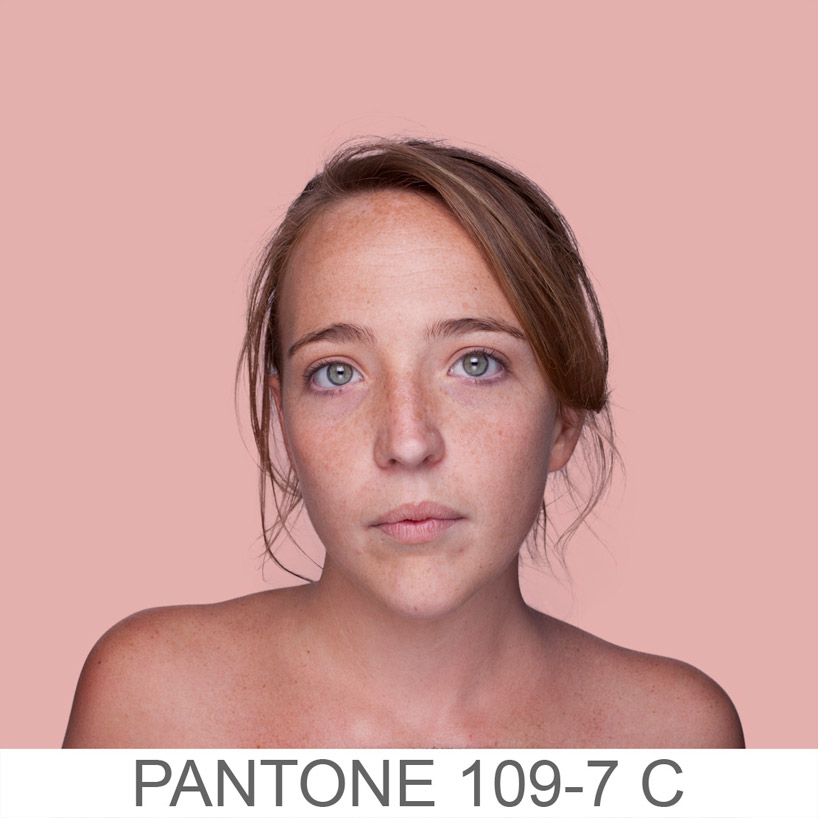 Humanae, A Chromatic Inventory of Complexions Using Pantone Colors
"Humanae is a beautiful ongoing portraiture project by artist and photographer Angelica Dass that assigns colors to human skin tone by referencing the PANTONE color system. She records the PANTONE value from an 11 x 11 pixel of the model's face and creates a background in that exact shade. Her aim is to "record and catalog, through a scientific measurement, all possible human skin tones." Take a look at her current chromatic inventory of complexions on her Tumblr blog."
Being in the skin tone business, I find Dass' project to quantify the myriad chromatic possibilities of human skin fascinating. There's defintiely an objective science to photographing human complexions which is evident in this work.
In reference to digital color correction for motion pictures, we use the Vectorscope to help us obectively evaluate the colors in our video image.
Here's a DSC Labs Chroma du Monde chart with the skin tones isolated -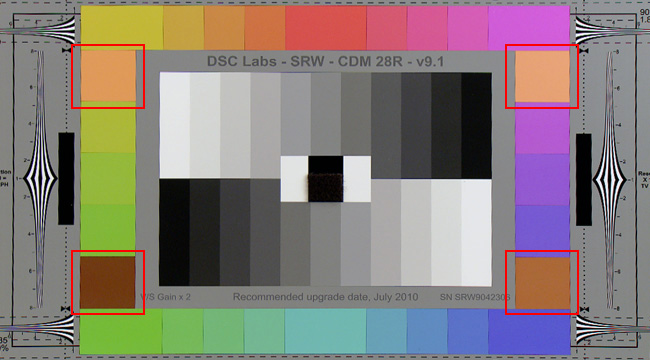 We can see them here on the Vectorscope -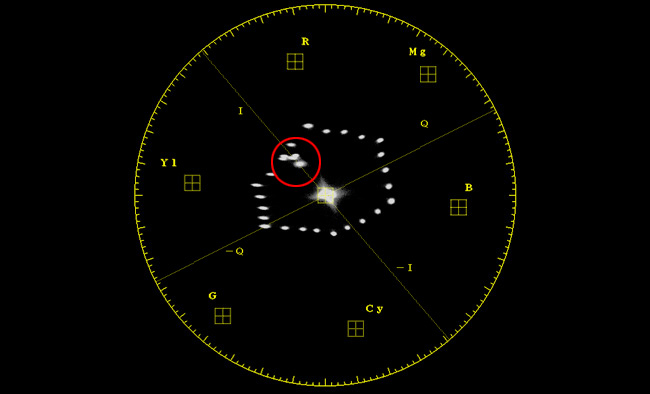 It always amazes me (and is usefully predictable) that no matter what the complexion - dark or light, richly colorful or virtually achromatic - it will always reside somewhere along or near the IQ Axis or "Skin Tone Line".
Here's another DSC Labs test image, the CamBelles, useful for its variety of complexions -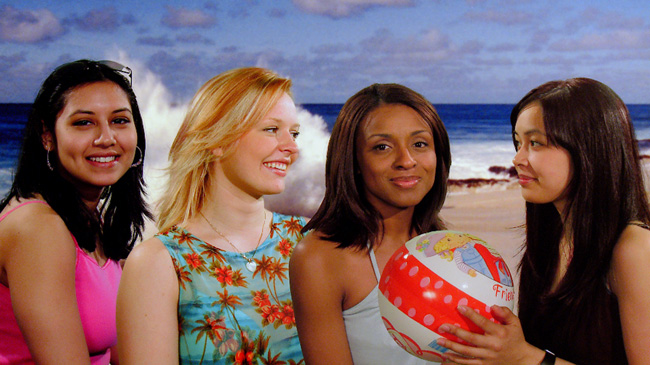 You can very easily find the picture information that makes up their skin if we know where to look -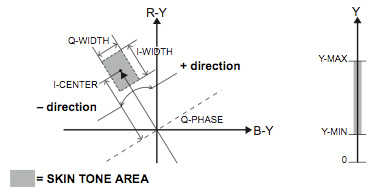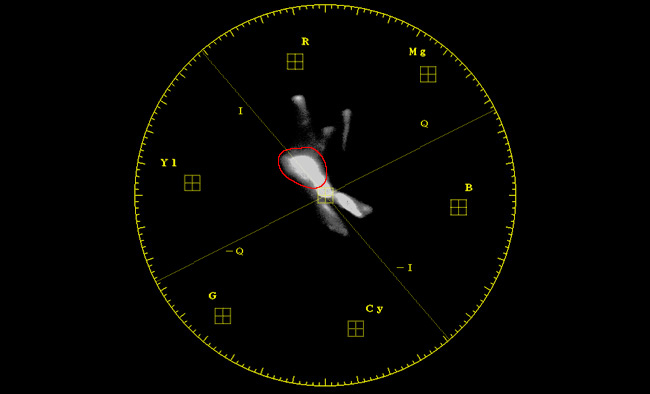 While the Pantone reference numbers aren't partcularly useful to the motion picture colorist, I find the project to be relevant to what we do nonetheless.