JamSync by Light Illusion
I had blogged awhile back detailing the challenges of creating a production's deliverables (editorial media, iPad dallies, etc) on the set. One of the most potentially time and labor intensive aspects of this process is syncing sound to the video files to create independent clips with embedded audio. There are a lot of ways to do this, the most streamlined and expedient usually involving very expensive software such as Scratch, On-Set Dailies, or YoYo. The cheaper alternative being rolling up your sleeves and doing it manually clip by clip in an NLE such as FCP or Avid (at the bin level, Avid AutoSync is actually pretty easy though).
Wouldn't it be nice if there was an inexpensive software that could take separate sound and video files with synchronous timecode and batch generate new files with embedded audio?
You're in luck. Now there is.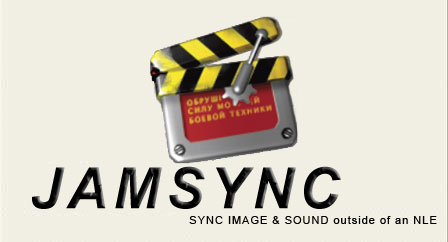 Introducing JamSync by Light Illusion, a terminal based utility for batch syncing picture and sound. It works for .mov and DNxHD .mxf. To be able to sync files outside of an NLE saves an incredible amount of time and energy and JamSync provides the missing link for a lot of existing workflows. All it requires is synchronous timecode in both sound and video but it does allow you to offset by frame count in the event of timecode drift.
Please note that this software will NOT work with DSLR footage as these cameras do not generate timecode. JamSync is a timecode based utility and no timecode means no sync. For DSLR, PluralEyes is still the best solution for automated syncing.
Also new are the Light Illusion Forums for providing feedback and sharing information and user experiences for all of Light Illusion's products including Alexicc and JamSync.
The price is £145 (about 225 USD) >>>
Here's a video demo of the software in action: